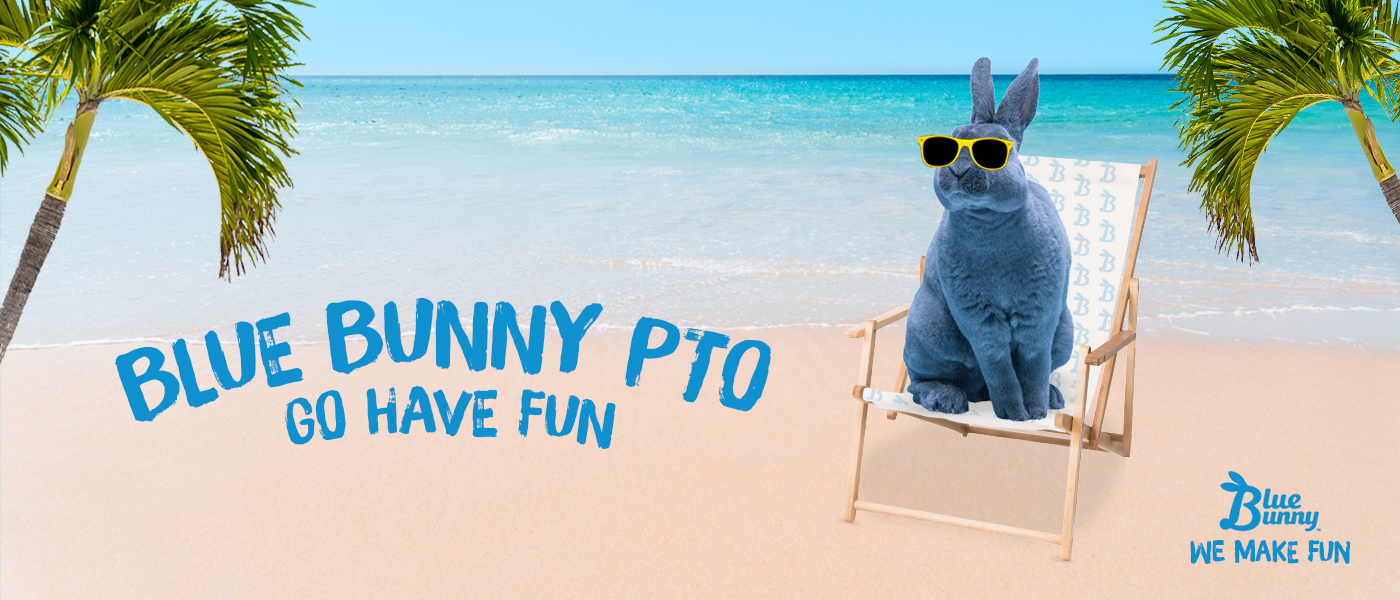 Take a PTO Day
Go Have Fun! It's On Us.
Wow - we have seen some FUN requests come through for summer PTO! The PTO submission period closed at 4:59:59 PM CT on July 20, 2022, so unfortunately we are no longer accepting requests. Blu and Kat are reviewing and will be awarding 365 days of PTO by August 3.
We're big believers that fun should never end, so whether you submitted a request or not, grab some Blue Bunny and Go Have Fun!