Blackberry Vanilla Bean Milkshakes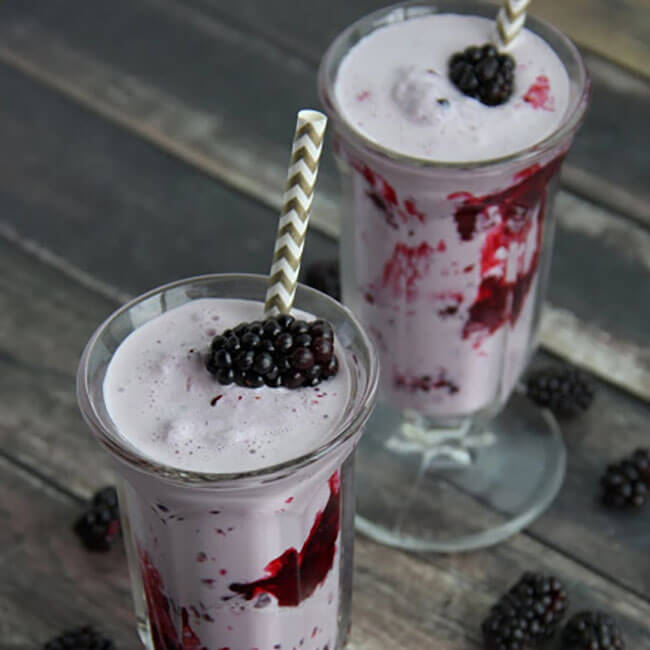 Total Time:
30 mins
Prep Time:
Cook Time:

Varies
Instructions
Place 2 cups of fresh blackberries and sugar in a small saucepan. Let the berries come up to a simmer, stir to dissolve the sugar. Add more sugar as necessary.
Add a little water to the cornstarch and dissolve completely with your finger to break up any clumps. Stir the cornstarch slurry into the berry sauce until thickened. Set the pan aside and allow to cool.
In a blender add the Blue Bunny Vanilla Bean ice cream and milk, pulse till smooth. Add in 1 cup of fresh berries and pulse slightly to break up the berries.
To serve, add a little milkshake mixture to your cup and then add a heaping spoonful of berry sauce, keep alternating until the glass is full. Top with a fresh blackberry and a straw or spoon. Enjoy!
Featured Flavors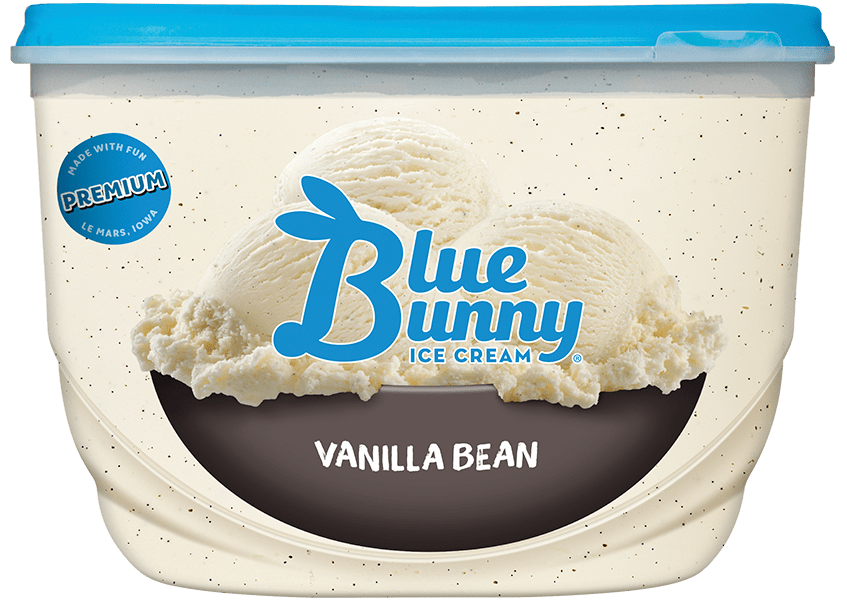 Premium vanilla bean ice cream.