Ice Cream Cake Cupcakes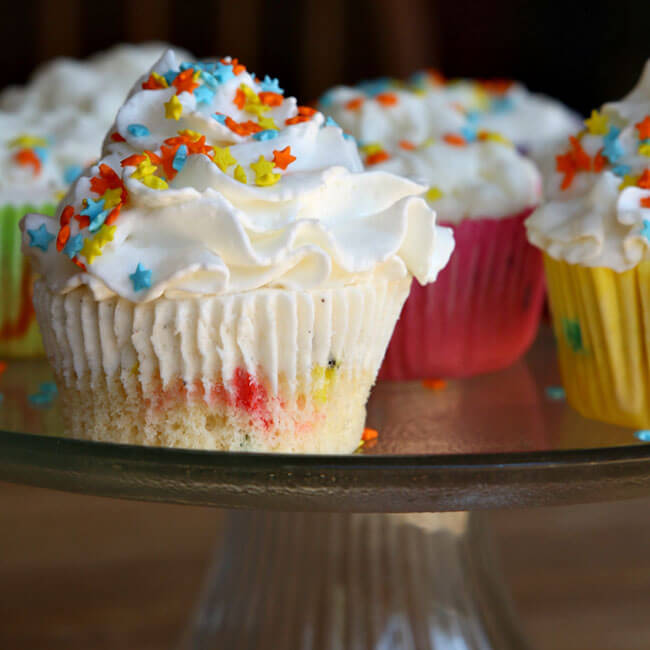 Total Time:
2 hours, 45 mins
Prep Time:

30 mins

Cook Time:

2 hours, 15 mins
Instructions
Mix up your cake batter for the bottom layer.
When adding your cake mix to the cupcake holders within the baking pan, only add a little batter. You will be adding a layer of ice cream, so just enough batter to cover the bottom is plenty. Since you aren't adding as much batter to your cupcake pan, the baking time will be less (about 13 minutes total cook time).
While the cupcakes bake, set out the ice cream so it can soften. Wait until your cupcakes are cooled before adding the ice cream. This way, the heat of the cupcake won't cause the ice cream to seep into the cake and make it soggy.
After the cupcakes are cooled and the ice cream has softened, add the next layer to your ice cream cake cupcakes. When adding the ice cream, feel free to top each cupcake off. You no longer have the worry about it rising since the ice cream will freeze into place.
As soon as each cupcake is filled with a layer of ice cream, place the entire baking pan back into the freezer. Do not remove the cupcakes from the pan. This will hold your paper cupcake wrappers in place, ensuring that your ice cream molds into the same shape as the cupcake.
Leave cupcakes in the freezer for 2 - 4 hours, covering them if you can.
Right before serving add whipped cream to the top of your cupcakes. Plus sprinkles!
Featured Flavors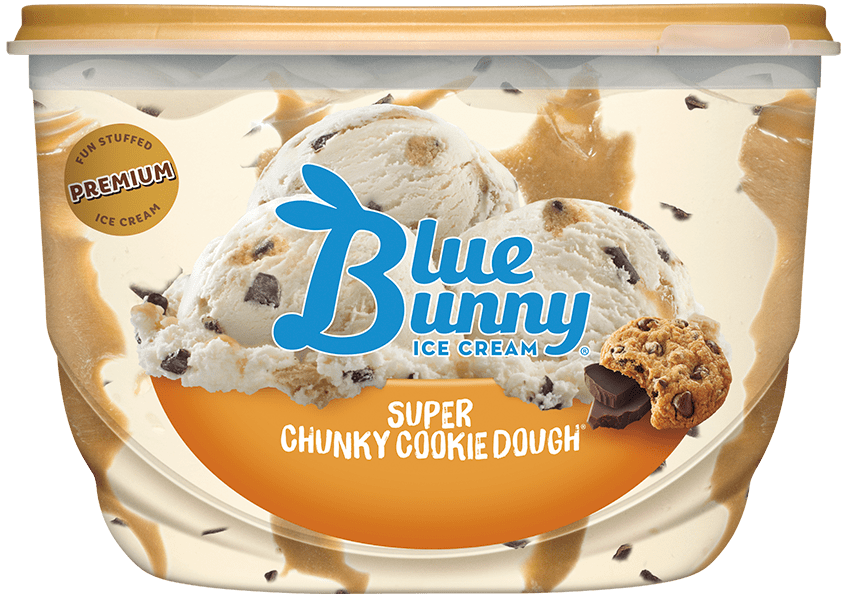 Cookie dough ice cream with a cookie dough batter swirl, chocolate chunks and cookie dough pieces.