Peaches and Ice Cream Pie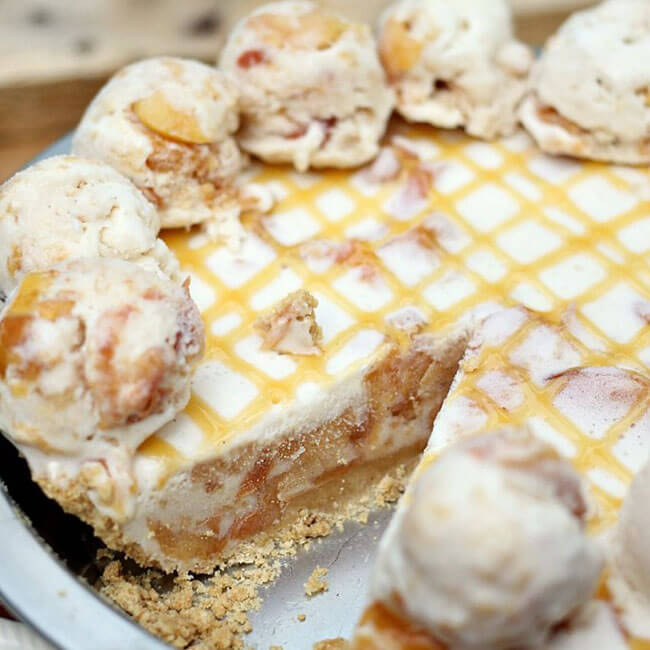 Total Time:
2 hours, 20 mins
Prep Time:

20 mins

Cook Time:

2 hours
Instructions
Preheat your broiler.
Line a baking sheet with foil and spray with non-stick spray. Set aside.
Cut peaches in half and pit. Slice into approximately ½" wedges and lay them in an even layer across your prepared baking sheet.
Broil until they begin to brown, about 3-5 minutes. Keep an eye on them!
Toss the peaches around with a spatula, and sprinkle ¼ cup brown sugar evenly over them.
Continue broiling until the sugar melts and starts to caramelize. This should take about 3 minutes. Rotate the peaches with your spatula halfway through.
While the peaches broil, add ½ cup brown sugar, a pinch of salt, and a tablespoon of lemon juice to a large bowl.
Once the peaches are done, pour them, along with their juices, into the bowl. Stir until the sugar dissolves.
Cover with plastic wrap and chill for approximately 2 hours.
Before you're ready to assemble your pie, set out the ice cream to soften, or if you don't have the time to wait, microwave on low power.
Scoop the softened ice cream into the broiled peach bowl and stir to combine well. Pour the ice cream mixture into the prepared graham cracker crust. Cover with plastic wrap and chill until firm.
To serve: Drizzle butterscotch across the top of the pie. Then use a small cookie scoop to scoop the remaining prepared peach ice cream into balls around the edge of the pie. Enjoy!
Featured Flavors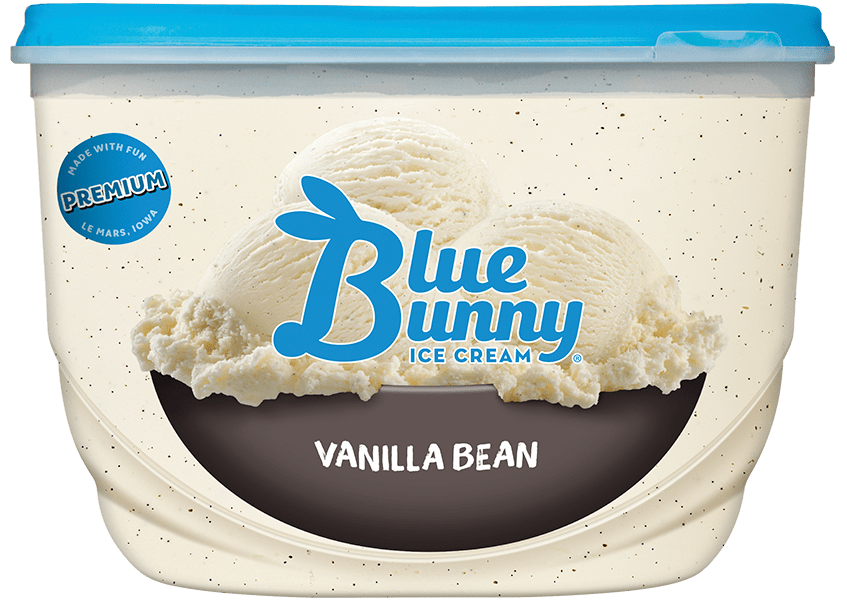 Premium vanilla bean ice cream.