Raspberry Toasted Almond Fudge Dessert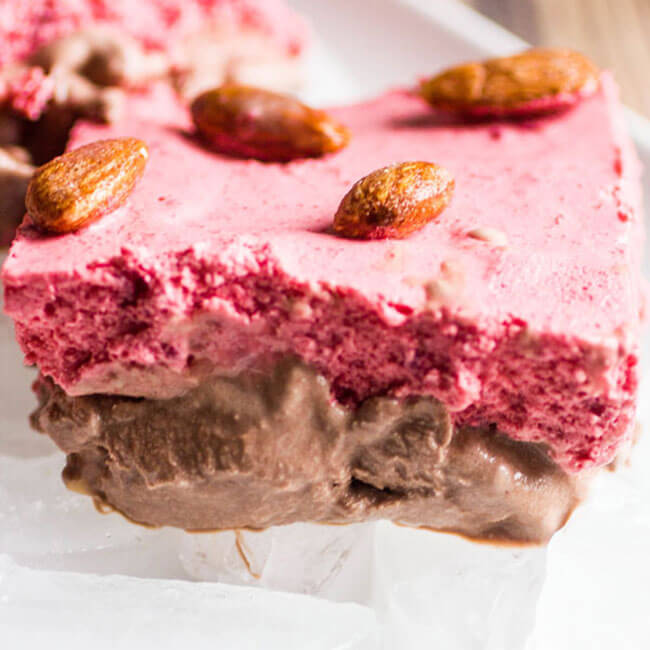 Total Time:
4 hours, 45 mins
Prep Time:

45 mins

Cook Time:

4 hours
Instructions
In a mixer, combine Blue Bunny Toasted Almond Fudge ice cream with 3 ounces of unflavored gelatin. Mix well. Press into the bottom of a 13x9 inch pan. If you want to, you can add extra almonds or chocolate chips while mixing.
Place in freezer for 1 hour to freeze.
Using a mixer, mix the vanilla ice cream with the packet of raspberry gelatin.
Add the fresh or frozen raspberries and blend. Allow to sit and soften or come to room temperature to make it easier to spread.
Once softened enough, spread on top of frozen layer of Toasted Almond Fudge and return it all to the freezer for 2 hours.
Top with more toasted almonds and slice into squares. Serve.
Featured Flavors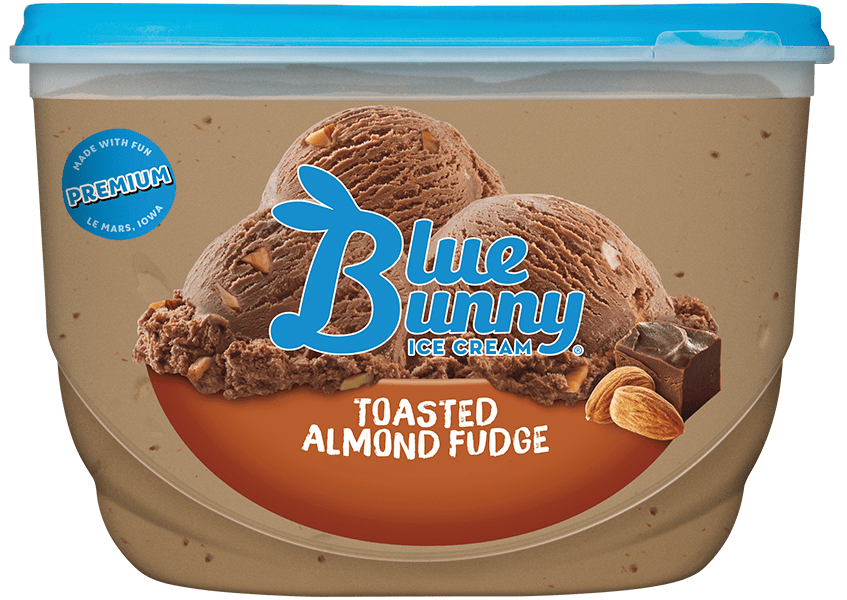 Chocolate fudge ice cream with roasted almond pieces.