Frozen Strawberry Shortcake Roll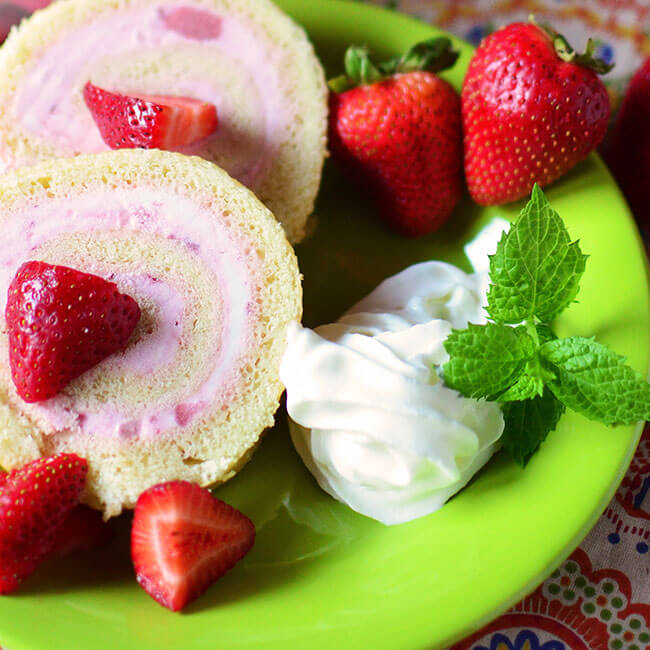 Total Time:
2 hours, 47 mins
Prep Time:

30 mins

Cook Time:

2 hours, 17 mins
Instructions
Preheat oven to 375 degree F.
In a medium bowl, stir together the flour, baking powder and salt. Set aside.
Beat eggs with an electric mixer until foamy and light yellow in color, about 5 minutes.
Add water and vanilla. Add sugar and mix well to combine.
Add flour mixture, a little at a time, and mix until fully combined.
Line a standard cookie sheet with foil and lightly spray sides and bottom with cooking spray.
Pour cake batter onto pan and bake for 17 minutes. DO NOT OVERBAKE!
Meanwhile, spread a clean kitchen towel on your counter and add enough powdered sugar to cover the towel, spreading it over the entire surface.
When the cake is done, remove it from the oven and carefully invert it onto the towel.
Carefully peel the foil off, making sure not to tear the cake.
Fold one end of the towel over the cake and carefully roll cake into towel. Place it on a rack to cool for up to two hours.
When the cake is cool, set a sheet of wax paper down and unroll the cake onto it.
Scoop the ice cream into an electric mixer and mix it on low just until it reaches a spreadable consistency.
Using a spoon, spread ice cream over cake, leaving a one-inch border around the sides.
Roll the cake up again and then wrap it with the wax paper, then a sheet of foil. Freeze it until ready to eat.
When ready to eat it, thaw cake for 5 minutes and then cut it into 1-inch slices. Serve with fresh whipped cream and sliced strawberries.
Featured Flavors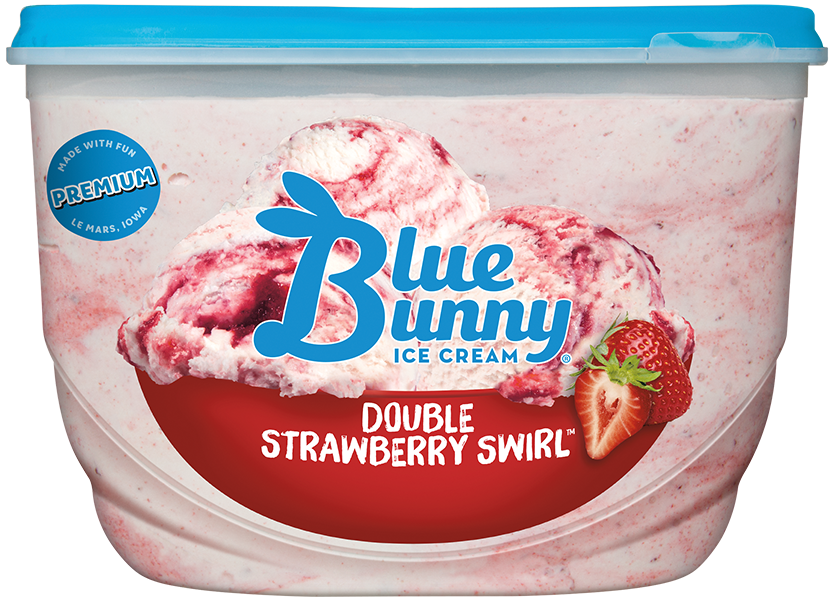 Strawberry ice cream made with ripe strawberries and strawberry sauce.