Super Fudge Brownie Dessert Squares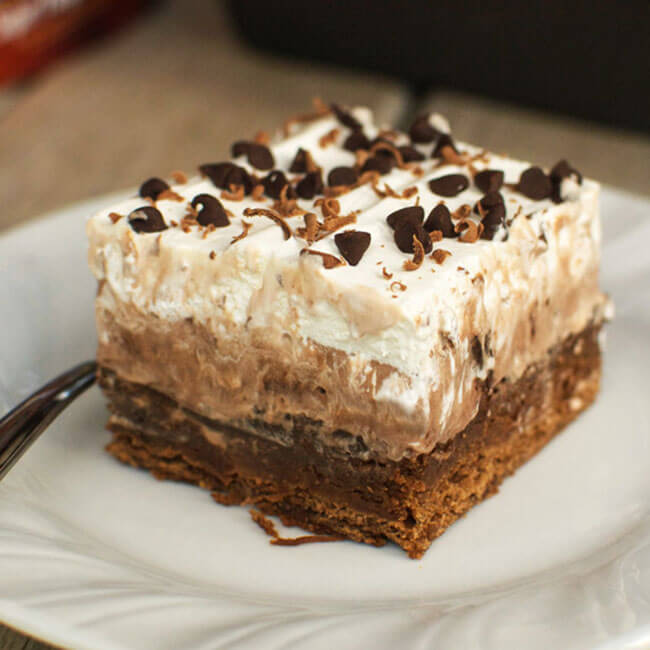 Total Time:
4 hours, 15 mins
Prep Time:

15 mins

Cook Time:

4 hours
Instructions
Preheat oven to 350 degree F. Grease a 9x13 pan and set aside.
Cream together butter and sugar in a stand mixer or electric hand mixer. Add eggs one at a time.
Add vanilla and cocoa; mix together until combined.
Add flour one cup at a time and mix until combined.
Pour batter in a greased 9x13 pan and bake 25-30 minutes.
Allow to cool completely.
Remove Blue Bunny Super Fudge Brownie from freezer and let sit out for 30 minutes to soften. Place entire contents of Super Fudge Brownie carton over brownies and spread evenly. Cover and place in the freezer so Super Fudge Brownie can re-freeze.
Spread whipped topping over ice cream. Add mini chocolate chips and milk chocolate shavings. Cover and set back in the freezer for 2 to 3 hours, depending on how hard you want your whipped topping to be.
Cut into 20 to 24 squares. Enjoy!
Featured Flavors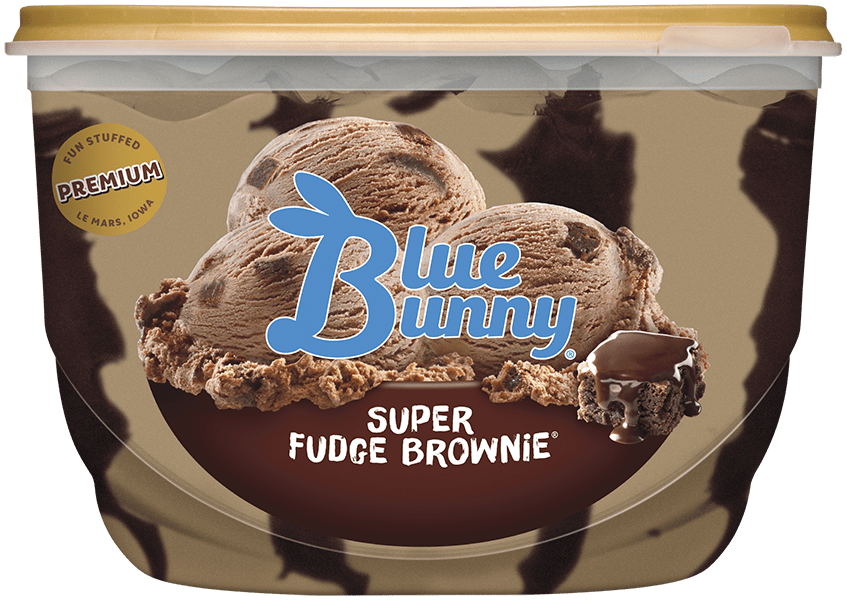 Chocolate frozen dairy dessert, fudge swirls, brownie chunks.