Waffle Ice Cream with Maple Butter Syrup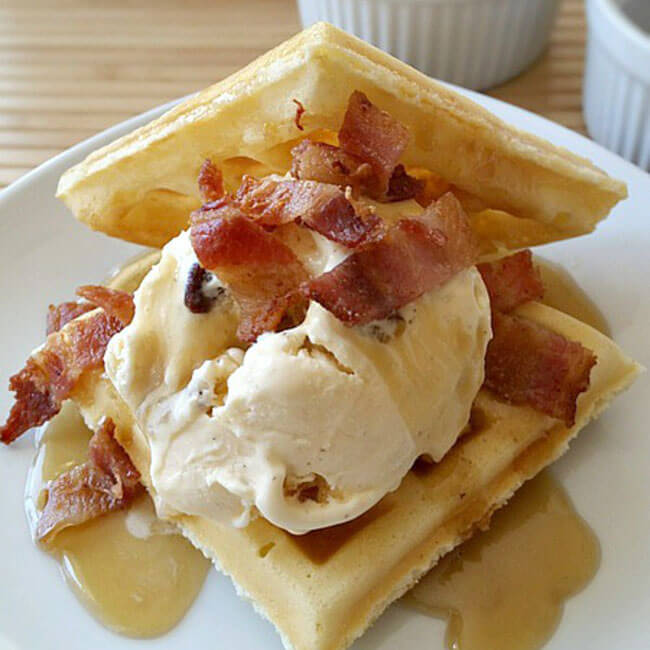 Total Time:
15 mins
Prep Time:

5 mins

Cook Time:

10 mins
Instructions
Cook the waffles and bacon according to package instructions.
Warm the maple syrup in a pan over medium-low heat. Add butter and stir until butter is melted.
Break each waffle into four pieces.
Place one waffle piece onto the plate.
Place one scoop of Blue Bunny Butter Pecan ice cream onto the waffle.
Place another waffle piece onto the ice cream.
Drizzle the warm maple butter (recipe below) over the ice cream and waffles.
Top with chopped bacon and enjoy!
Featured Flavors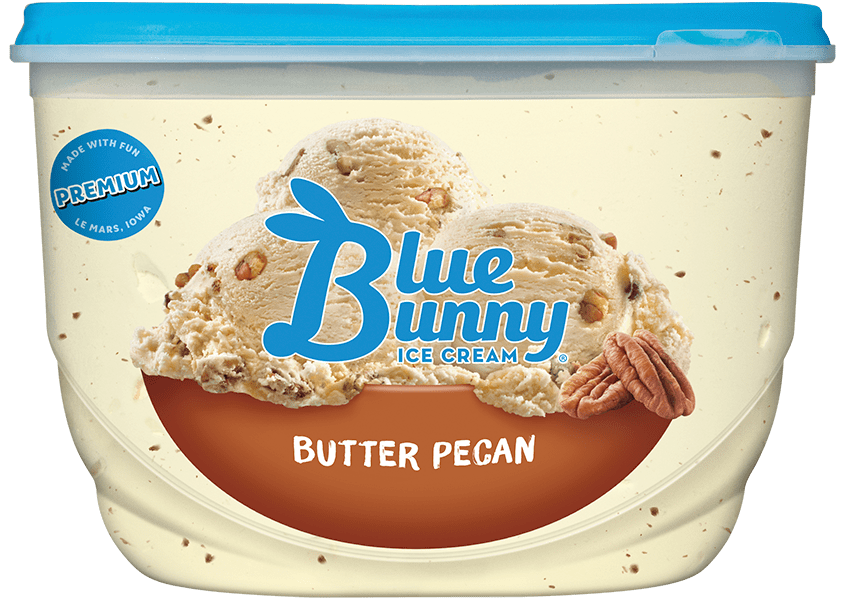 Creamy butter pecan ice cream sprinkled with crunchy pecans.