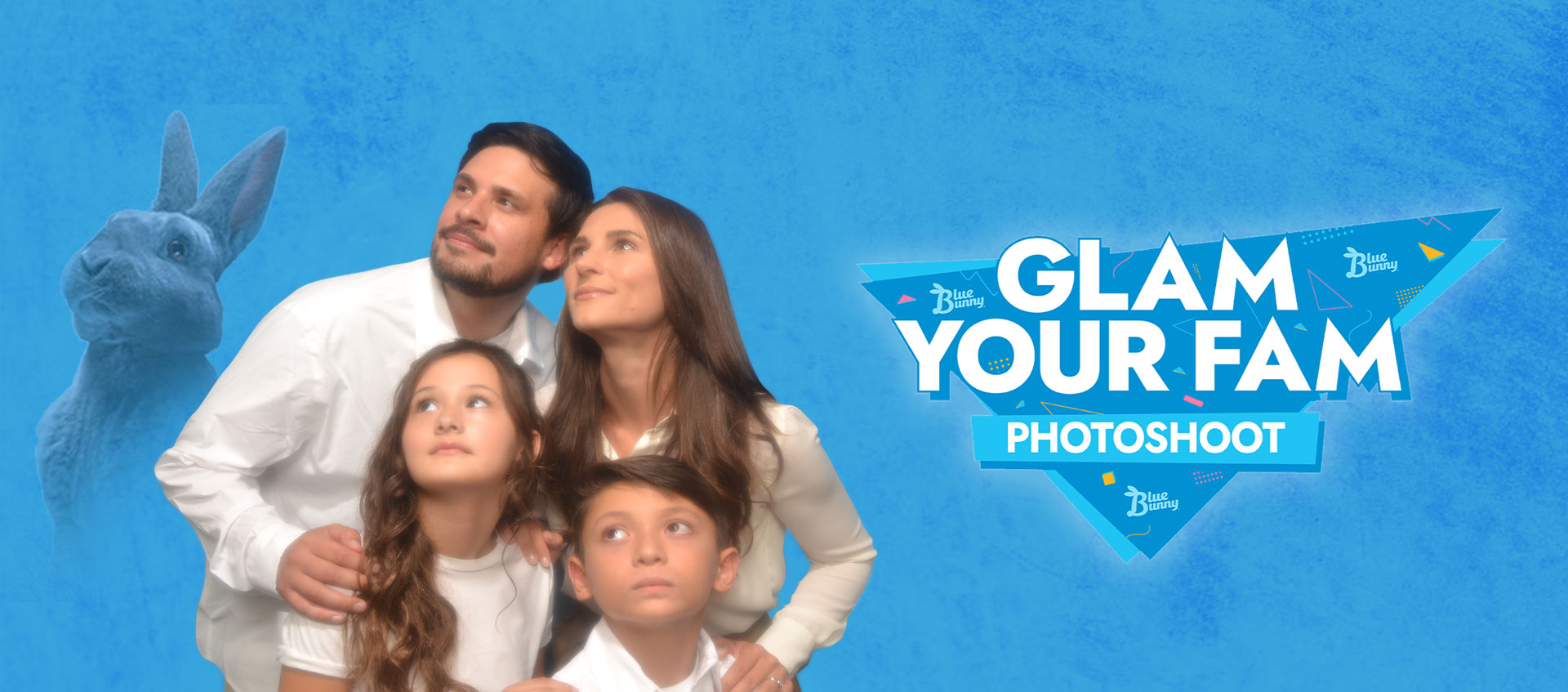 Let's Add Some Glam to your fam!
Ready to Glam your Fam with just a few simple steps?
1. First, select the backdrop that you like best.
2. Next, upload your favorite family (or framily) photo to our platform.
3. When your photo is uploaded, let the magic happen and watch as your family photo gets a dose of 90's glam!
Once you're all glammed up, share it using the hashtag
#BBGlamYourFam
And be sure to tag us @blue_bunny on Instagram or @bluebunny on TikTok so we can see your fam all glammed up! Totally Awesome! Family Photos and Frozen Treats are so in!