NEW & LIMITED-EDITION PRODUCTS
Here at Blue Bunny, we make fun so it's important we give you new reasons to gather around the freezer with family and friends. Explore our latest lineup of new and limited-edition frozen treats down below – some might only be around for a limited time, so make sure you grab them before they're gone! Now, hop to it!
Latest & Greatest
Here are some new ways to add a little playful indulgence to your day!
Where to Buy Blue Bunny
Seize the Swirl
Total indulgence in just the right size – check out our Mini Swirls that are surprisingly satisfying!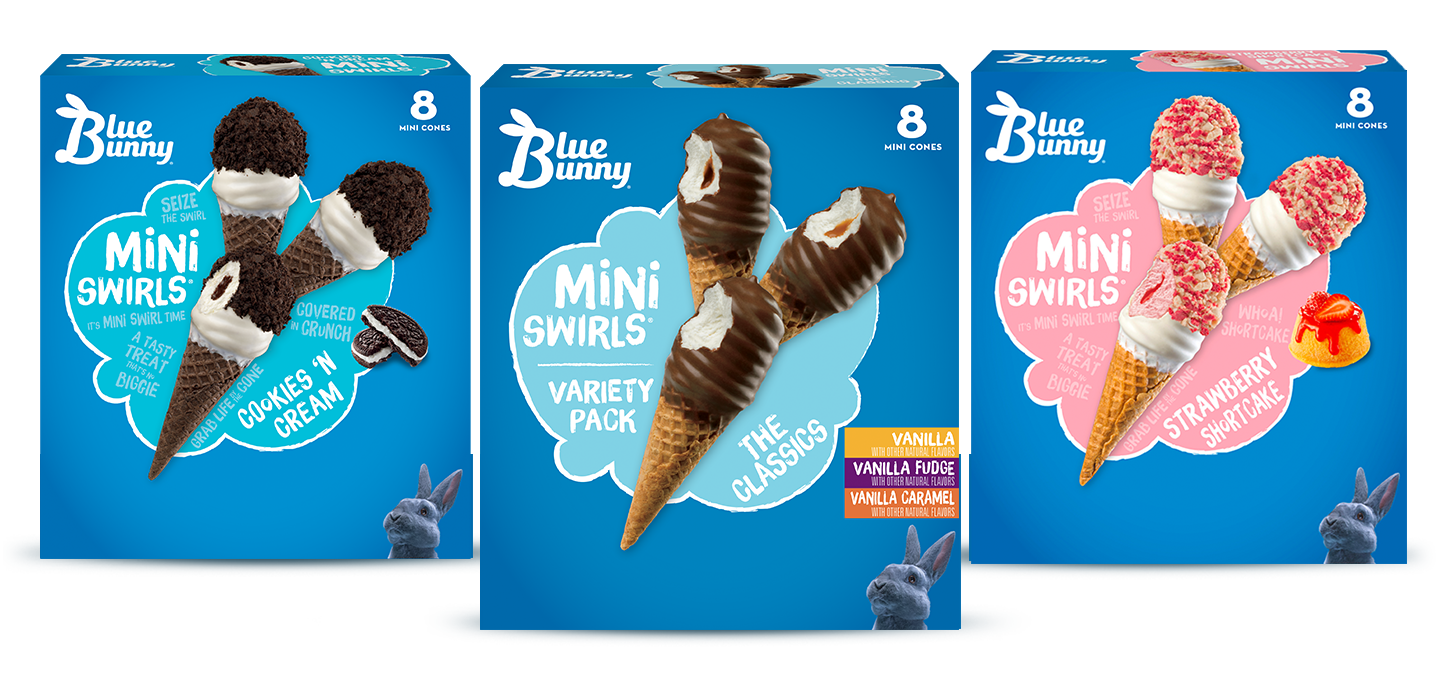 Get the Scoop on NEW & LIMITED-EDITION PRODUCTS
Sign Up