Scoopables
Fun to scoop, even more fun to indulge in. Find all our flavors wherever ice cream is sold.
Get Soft Served
Looking for a new treat to satisfy your cravings? Enjoy our new Soft scoopables that are deliciously soft straight from your freezer!
Stuffed Puffs
Pure deliciousness stuffed with marshmallow fun!
Traditional Scoopables
Fun by the spoonful (or bowlful)!
Where to Buy Blue Bunny
Looking for more fun?
Blu recommends checking out these other fun treats and flavors to fill your freezer! Love Scoopables? Try Load'd Sundaes next! Available wherever ice cream is sold.
Explore Load'd Sundaes®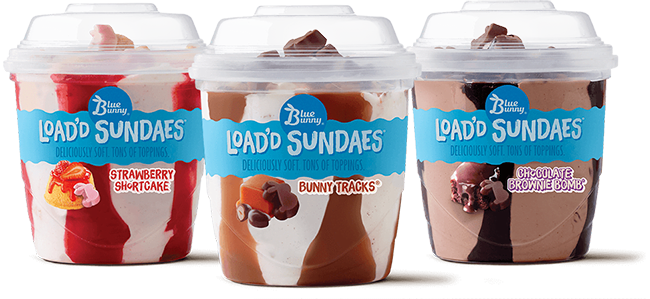 Get the Scoop on Scoopables
Sign Up