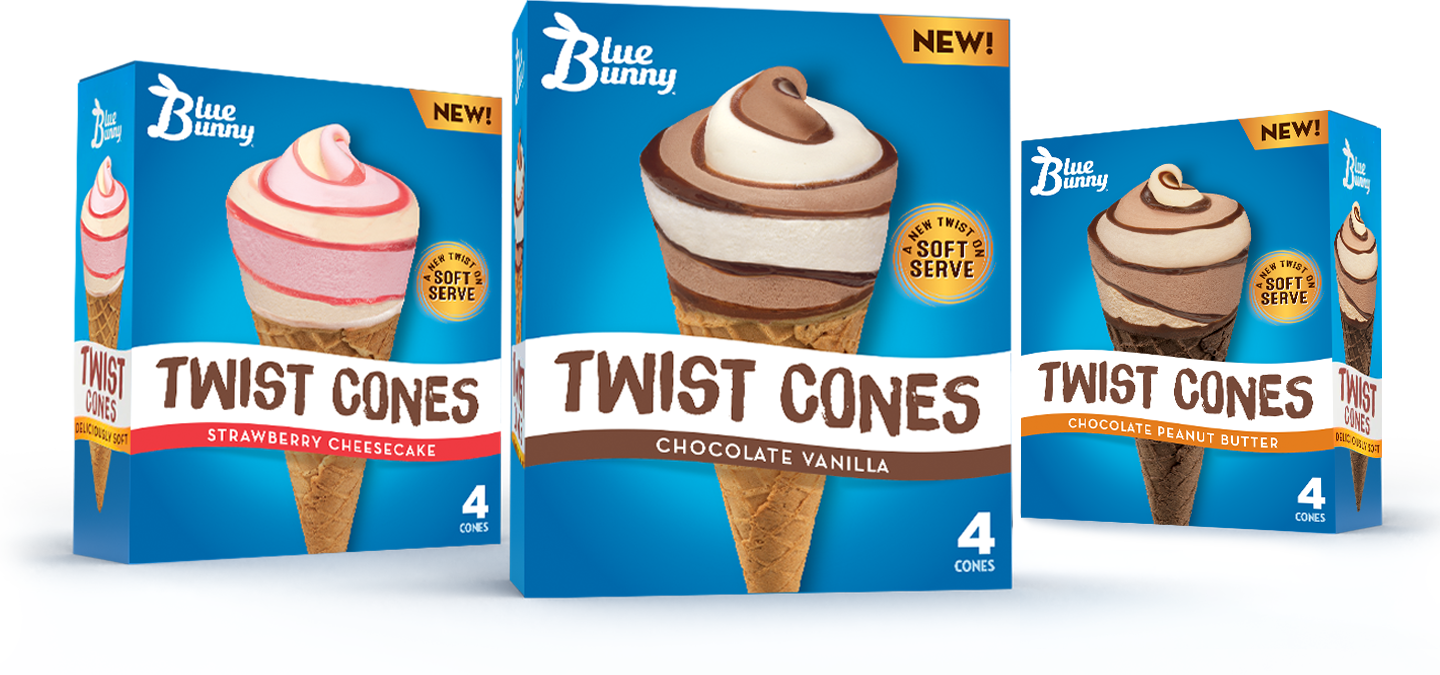 Soft Serve With A Twist
Introducing Twist Cones, an elevated soft serve experience featuring two soft frozen dairy dessert flavors and ooey gooey ribbons swirled into a crunchy sugar cone. Transform your home freezer into a soft serve station that never breaks down. Coming soon to a store near you!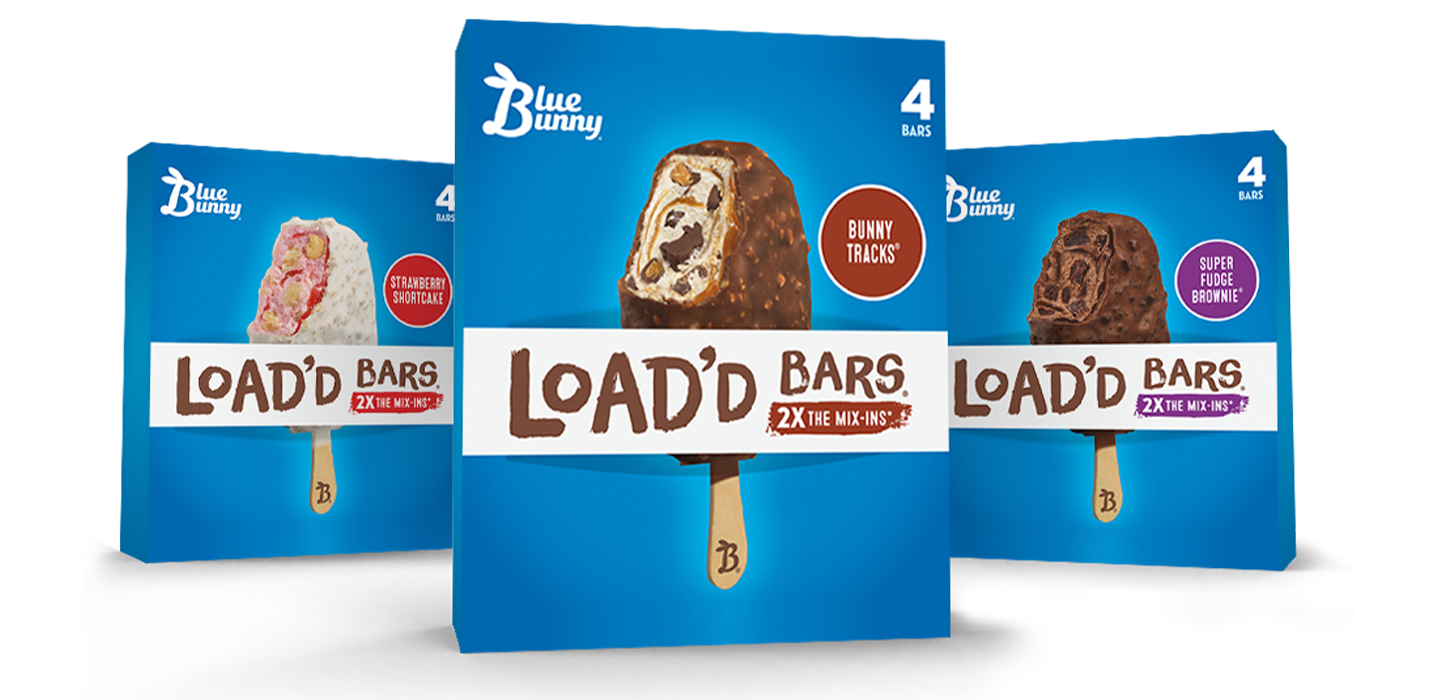 Raising the Bar for Fun
Load'd Bars® are loaded with ooey gooey swirls and pieces in every bite and dipped in a crunchy coating. It's one-of-a-kind bar with 2x the mix-ins*, loaded to the last bite!

*As compared to our Blue Bunny Turtle Bar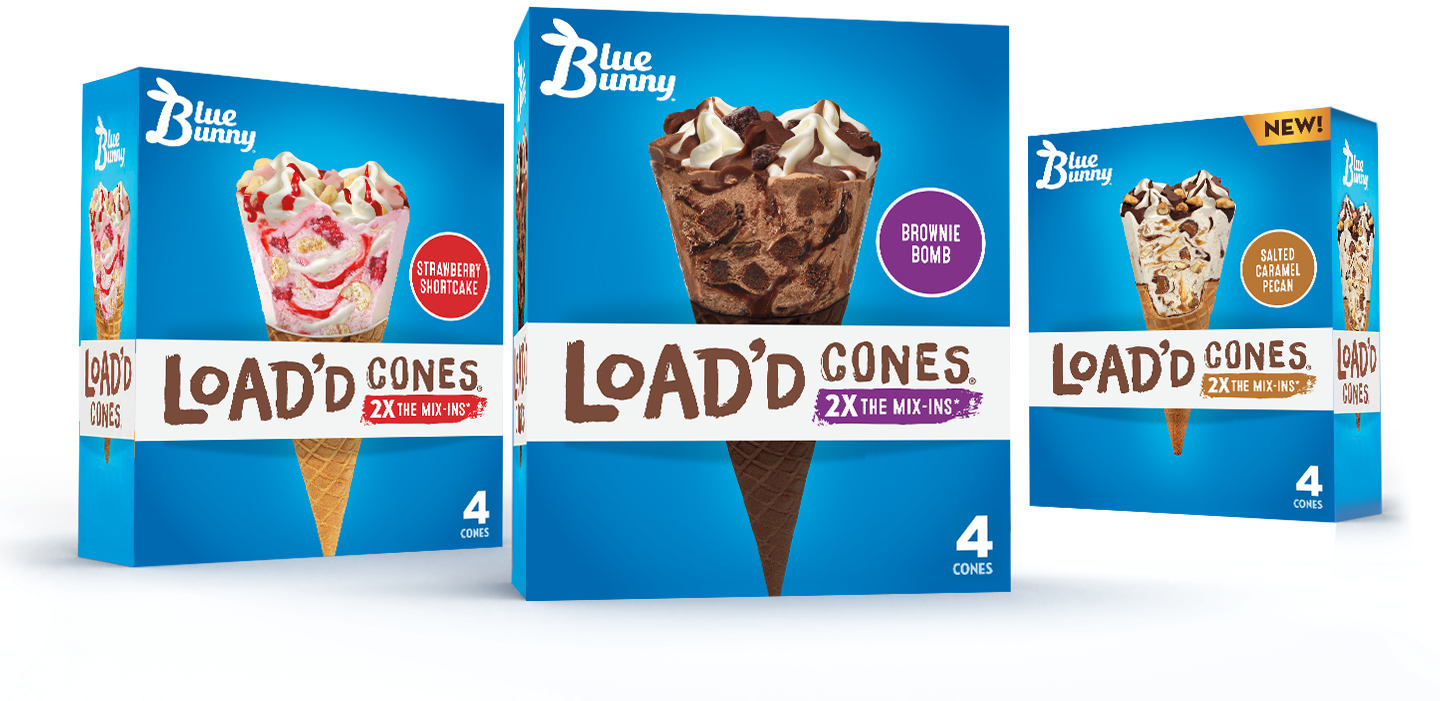 Loaded to the last bite
Load'd Cones® are packed with ooey gooey swirls and mix-ins with every bite. Try all of our flavors, including the NEW Salted Caramel Pecan.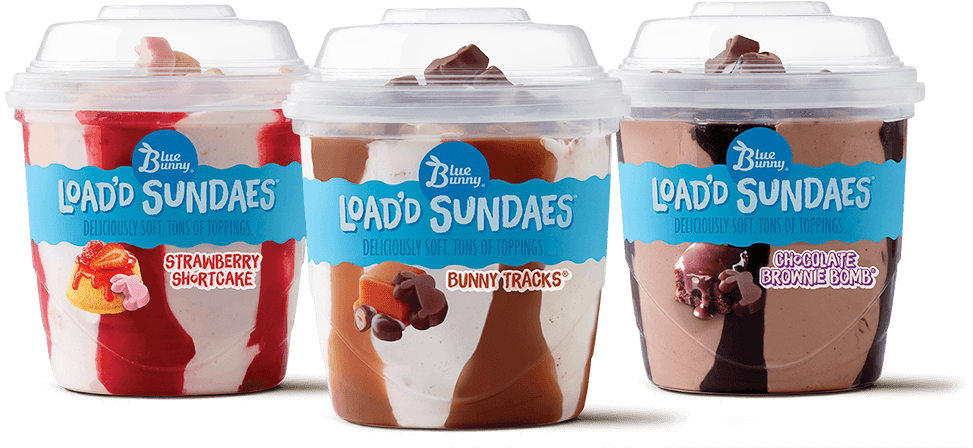 Deliciously Soft. Tons of Toppings.
Load'd Sundaes® are loaded with tons of toppings and ooey gooey swirls in every spoonful. Bring the fun of the ice cream parlor straight to your freezer—never a boring bite!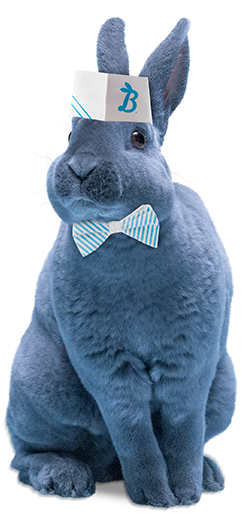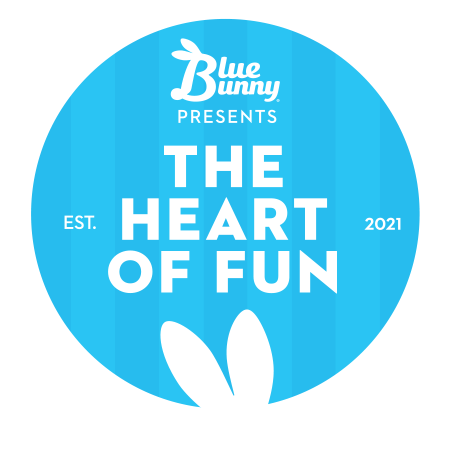 Keeping The Fun
Going All year Long
Here at Blue Bunny we believe that the ice cream parlor is the heart of fun in any community. Check out how we helped some parlors keep their doors open this summer.