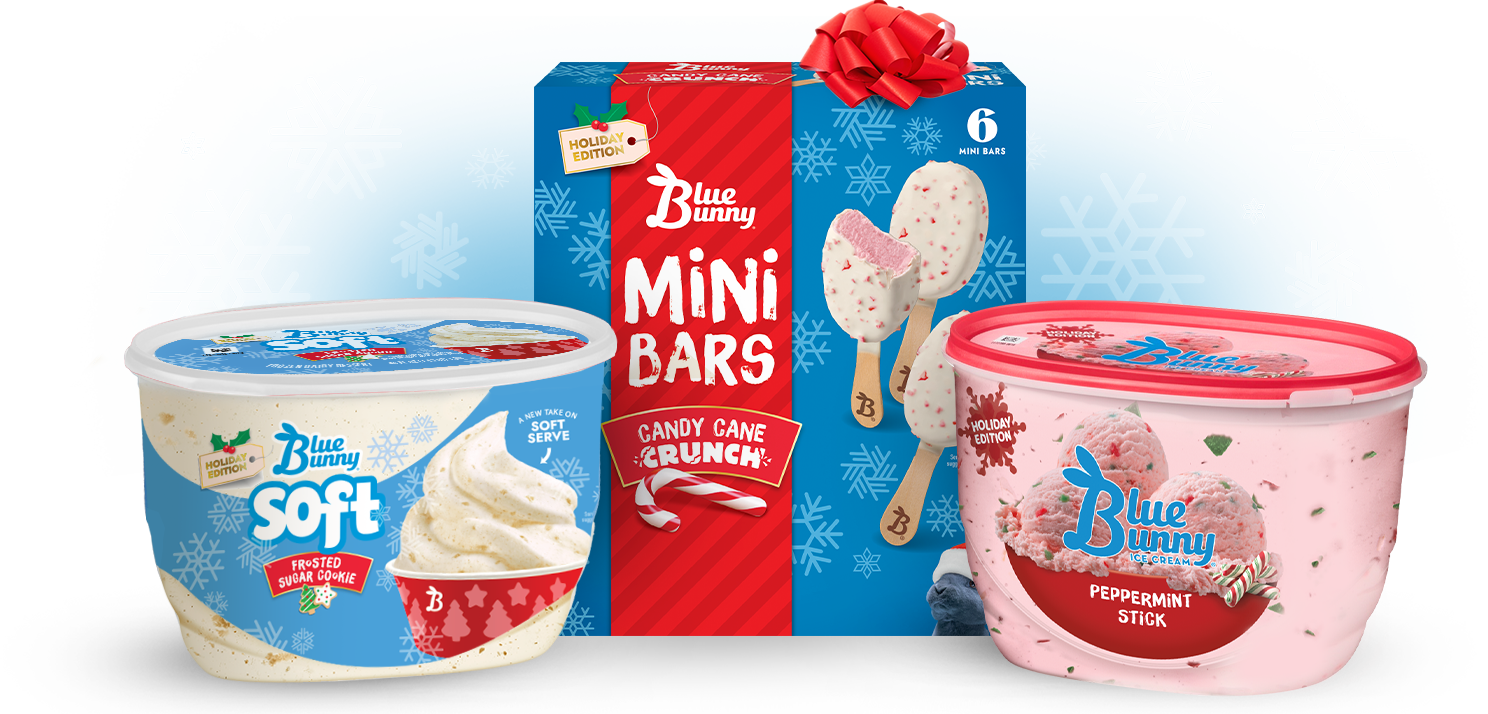 Festive Flavors You'll Love
Cozy up this holiday season with a delicious lineup of holiday edition Blue Bunny frozen treats! Only available for a limited time, Candy Cane Crunch Mini Bars deliver festive fun in every bite, while Peppermint Stick and Frosted Sugar Cookie Soft scoopables make the perfect complement to your favorite holiday treats.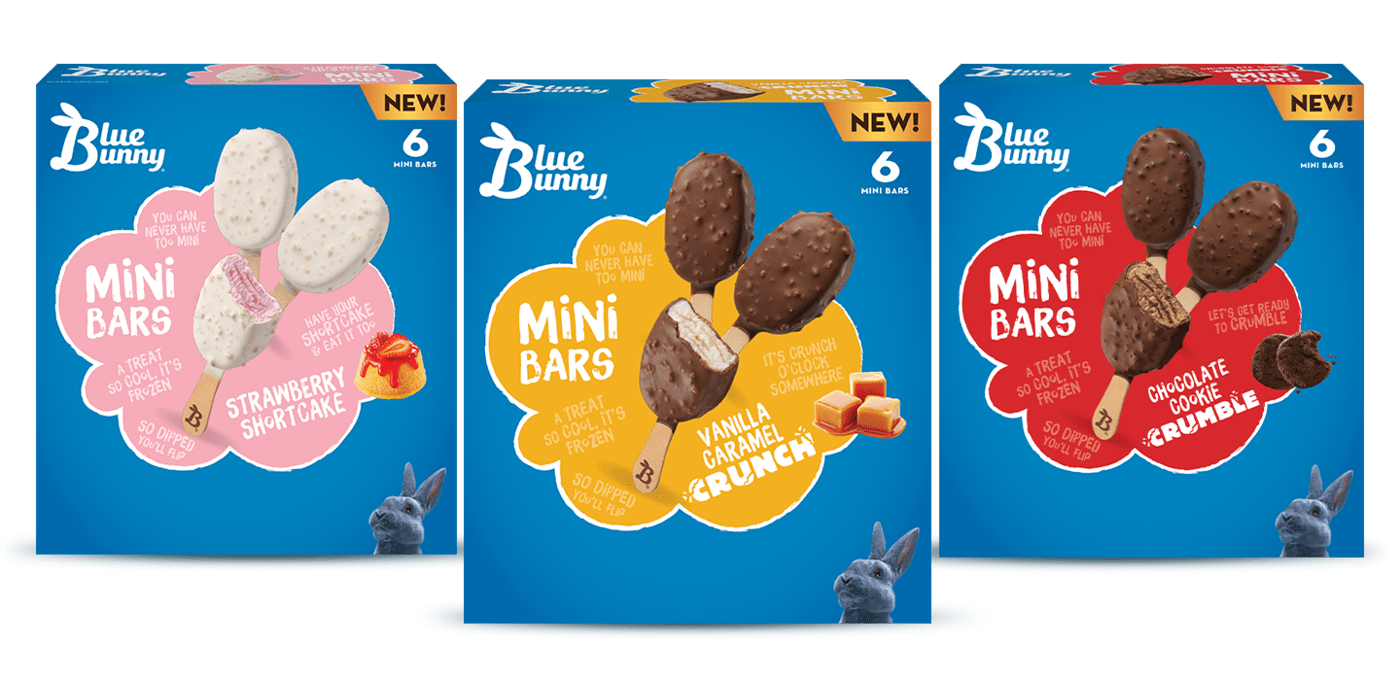 Too Mini Ways To Enjoy
A line up of snack-sized frozen bars that deliver all the fun of your favorite flavors right to the palm of your hand. Indulge in your cravings with an endless assortment of playfully portioned deliciousness - we agree good things come in small packages, so our Mini Bars are set to deliver!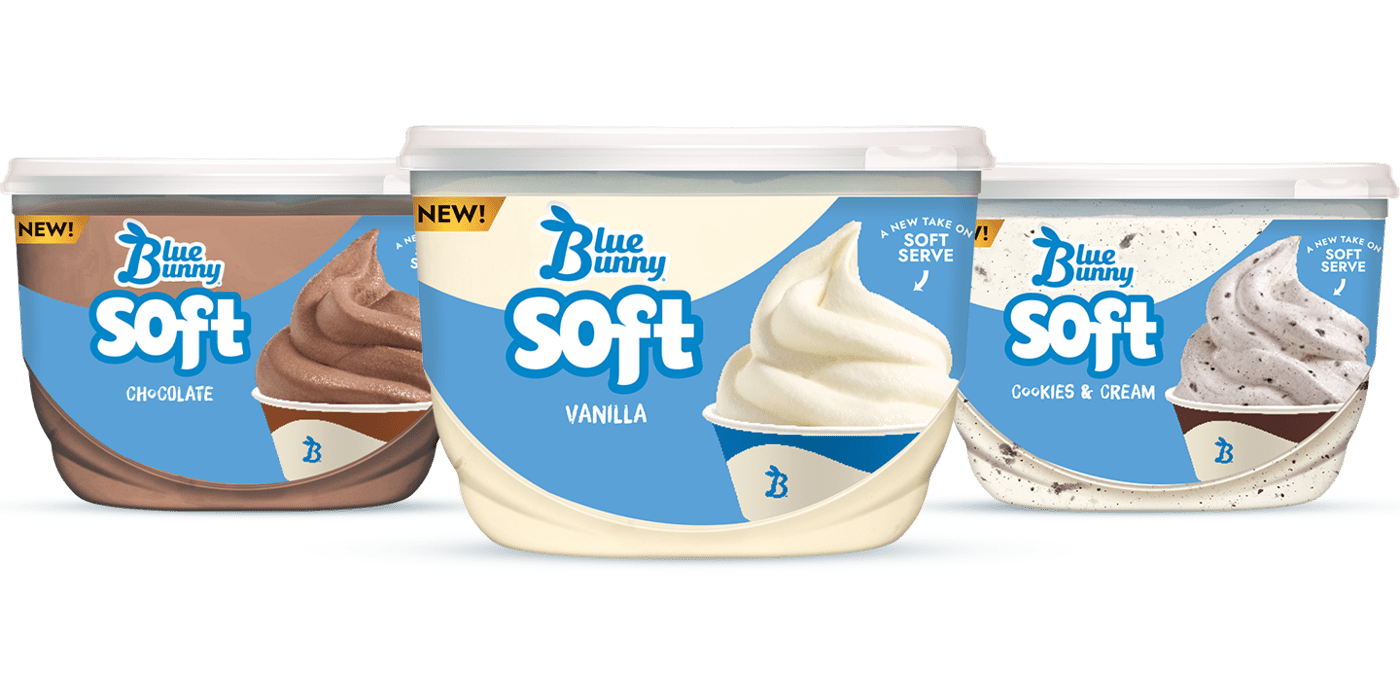 Get Soft Served
We're bringing a new take on the soft serve experience with Blue Bunny Soft scoopables! Enjoy our easy-to-scoop frozen treats that come in 5 tasty flavors - they're sure to be deliciously soft straight from your freezer!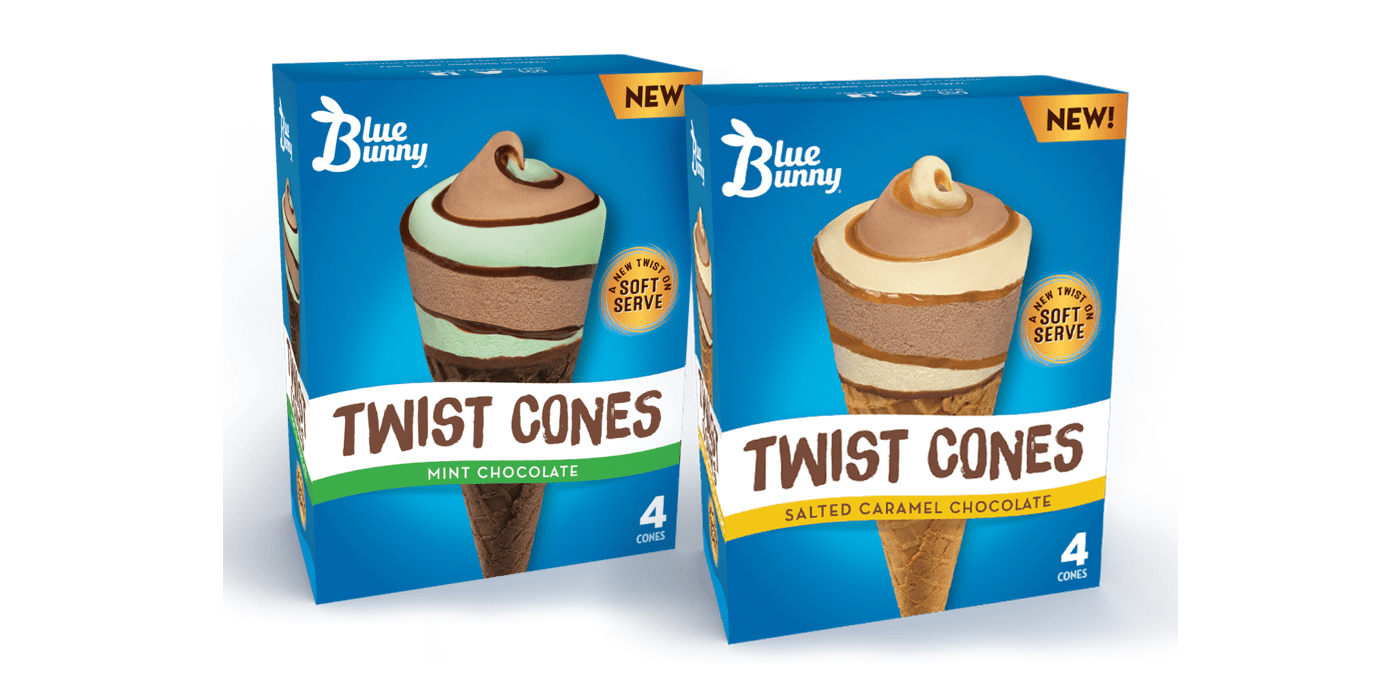 New Twists on Soft Serve

We're continuing to bring an elevated soft serve experience to your home freezer with two new flavors coming soon to a store near you! With two soft serve frozen dairy dessert flavors and ooey gooey ribbons swirled into a crunchy sugar cone, we promise this soft serve station experience will never break down.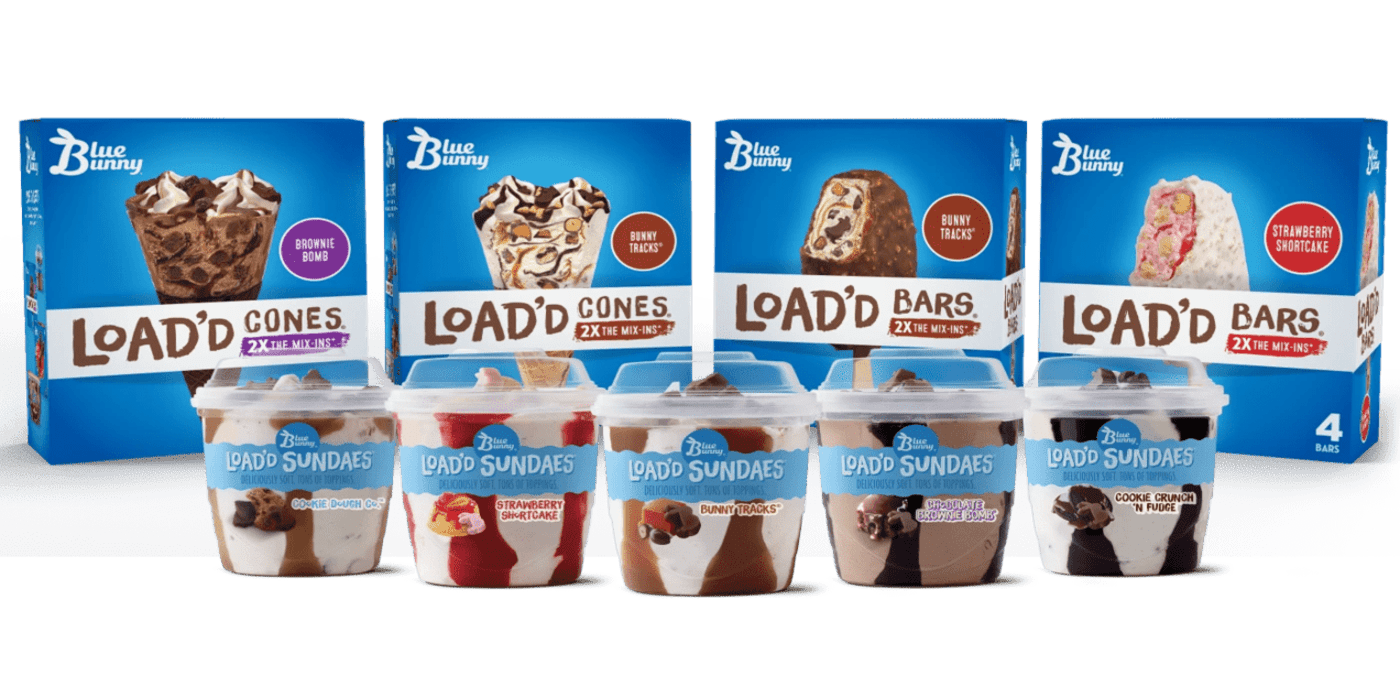 Load'd to the Max with Mix‑Ins
Blue Bunny's Load'd treats are load'd to the last bite with mix-ins and ooey gooey swirls. Find load'd fun in a freezer aisle near you.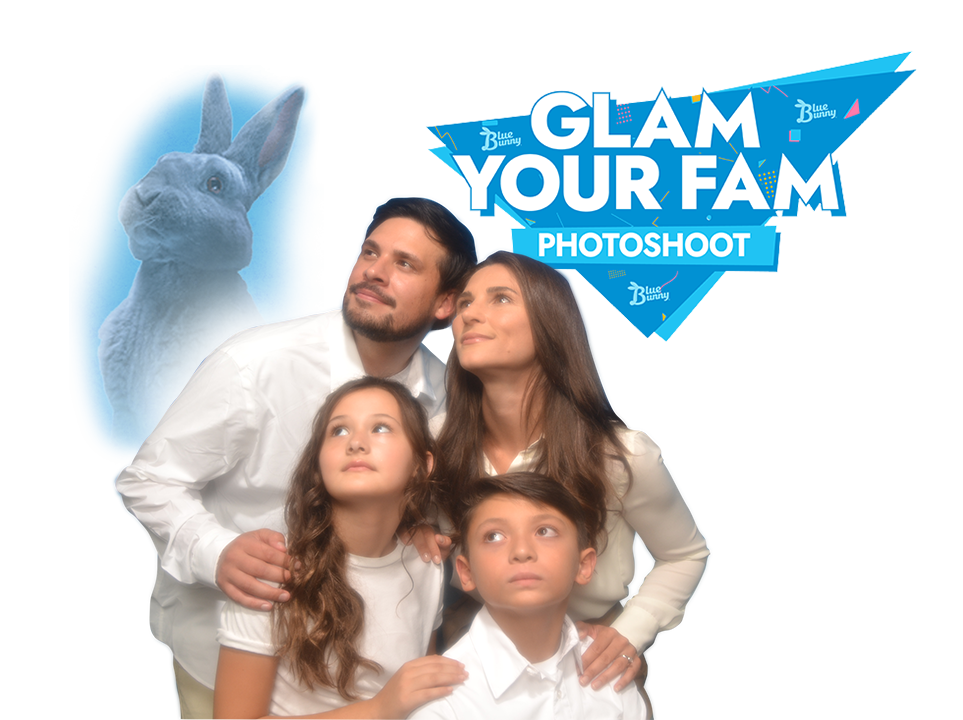 Blue Bunny invites you to join their FREE '90s Glam Your Fam Photoshoot Virtual Experience!
Thank you to everyone who hit the mall and joined our live events in Los Angeles, Chicago, and New York! We hope you were able to fully embrace the '90s nostalgia and had as much fun as we did! If you weren't able to attend an event in-person but still want to strike a pose, click the button below to Glam Your Fam from wherever you are!