Frozen Yogurt
If ice cream had a fun best friend… Blue Bunny Frozen Yogurt comes in four delicious flavors.
Available in 1 Flavors
Enjoy your favorite flavors or try something new!
Where to Buy Blue Bunny
Looking for more fun?
Blu recommends checking out these other fun treats and flavors to fill your freezer! Love Frozen Yogurt? Try Sweet Freedom next! Available wherever ice cream is sold.
Explore Sweet Freedom®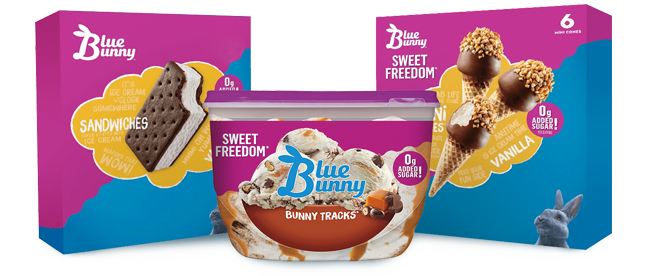 Get the Scoop on Frozen Yogurt
Sign Up