Twist Cones
Twist Cones feature classic flavors of soft frozen dairy dessert twisted all the way to the bottom, swirled with ooey gooey fudge or strawberry swirls throughout, and a bonus chocolaty bite at the bottom of a crunchy sugar cone.
Available in 5 Flavors
Enjoy your favorite flavors or try something new!
Where to Buy Blue Bunny
A New Take On Soft Serve
Deliciously soft straight from your freezer - try our new easy-to-scoop Soft Scoopables!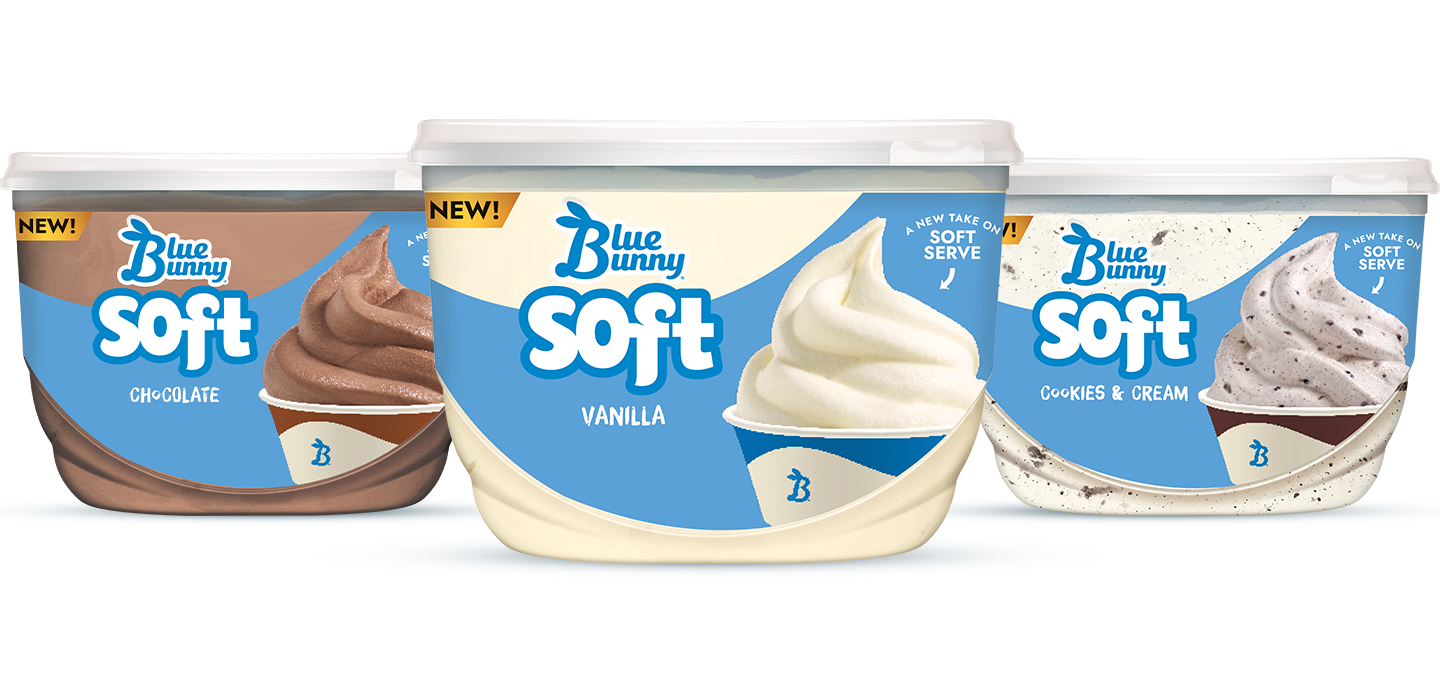 Get the Scoop on Twist Cones
Sign Up