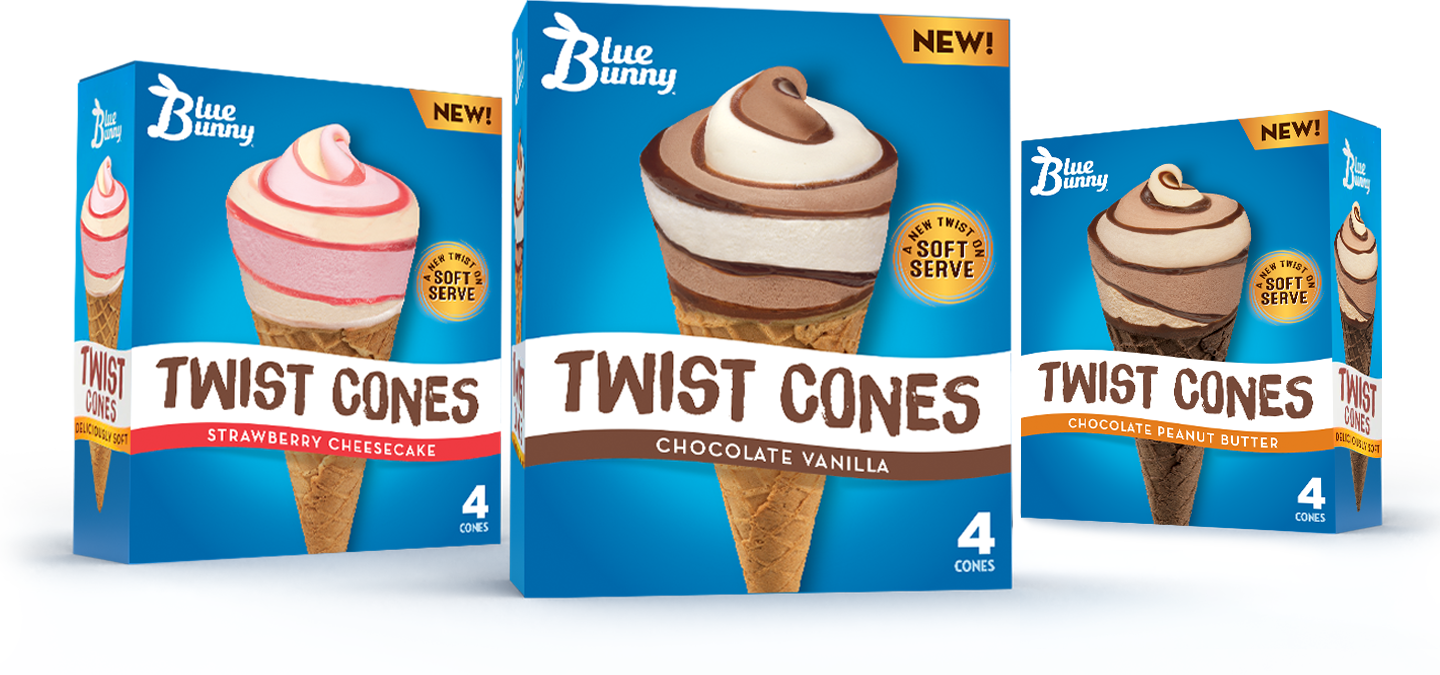 A New Twist on Soft Serve
Introducing Twist Cones, an elevated soft serve experience featuring two soft serve frozen dairy dessert flavors and ooey gooey ribbons swirled into a crunchy sugar cone. Transform your home freezer into a soft serve station that never breaks down. Coming soon to a store near you!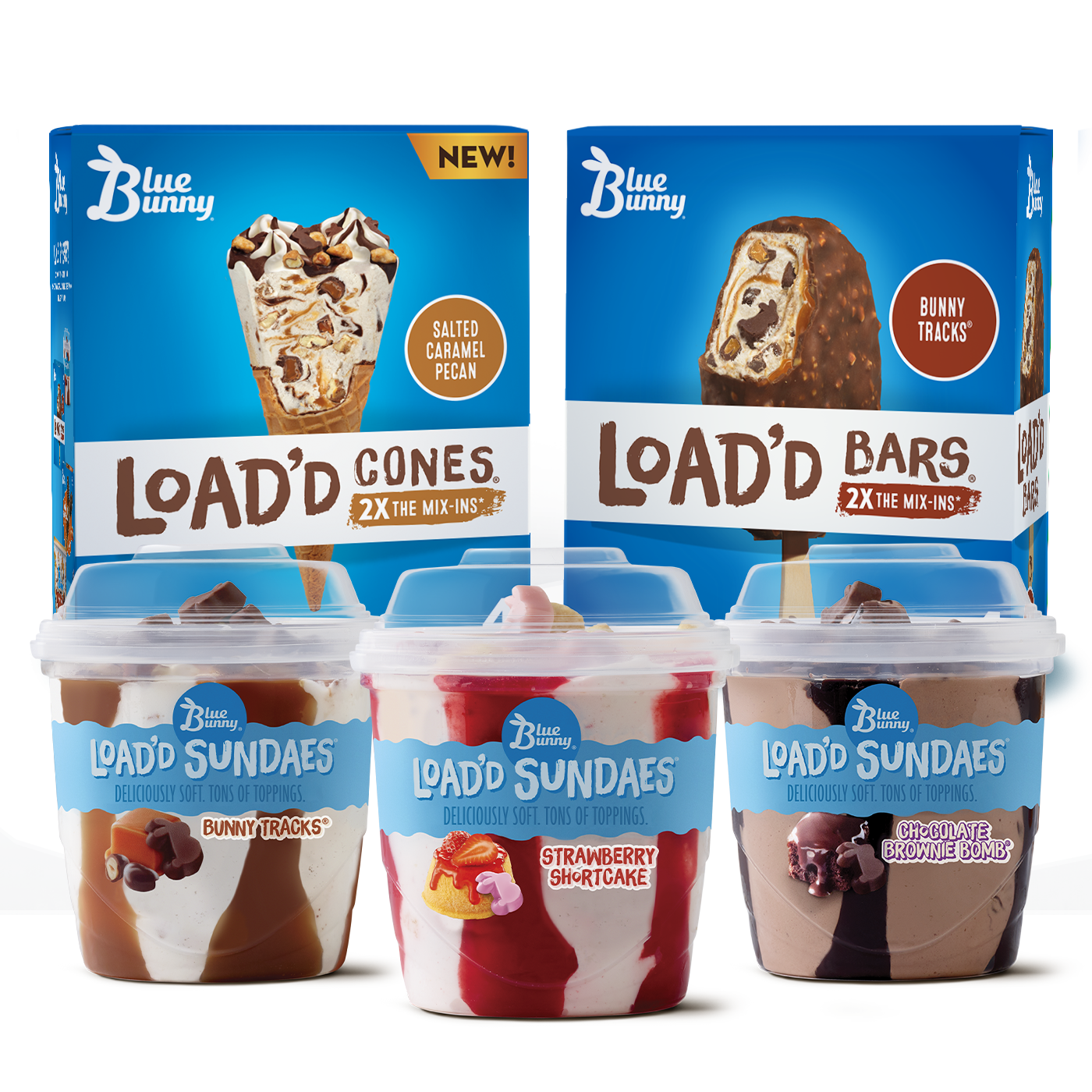 Load'd with Mix-ins, Load'd with Fun
Blue Bunny's Load'd treats are load'd to the last bite with mix-ins and ooey gooey swirls. Find load'd fun in a freezer aisle near you.

Bring Home Blue Bunny
Shop your favorite frozen treats online, or find Blue Bunny in a freezer aisle near you.