Brownie Ice Cream Sandwiches
Instructions
Bake brownie mix, and allow brownies to cool completely.
Spread softened ice cream in a shallow pan and freeze.
Cut brownies into 2-inch-squares and allow to freeze for about 10 minutes.
Using a cookie cutter, cut the ice cream the same size as your brownie.
Top one square of brownie with Blue Bunny ice cream square.
Top with another brownie.
Press edges of brownie sandwich into toppings of choice.
Featured Flavors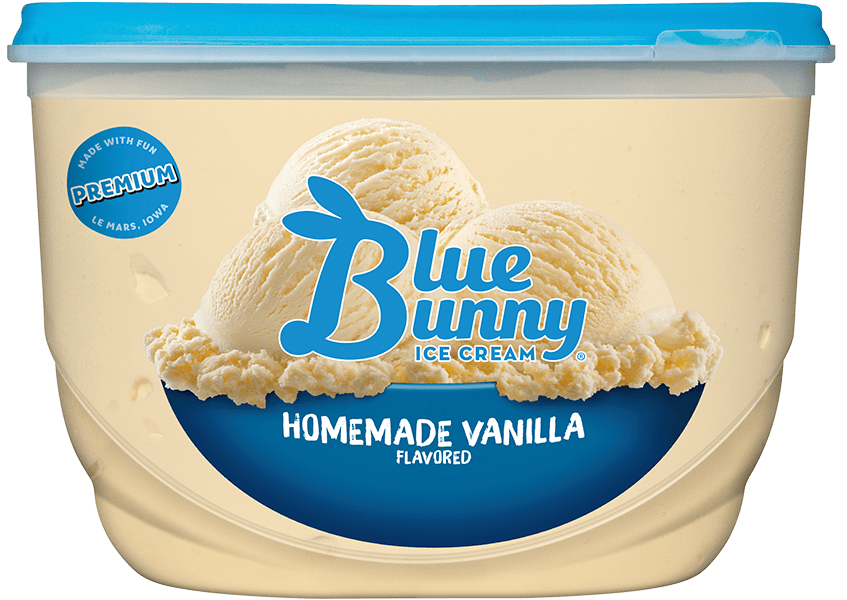 Old-fashioned homemade vanilla flavored ice cream.