Coconutty Cookie Bar Skillet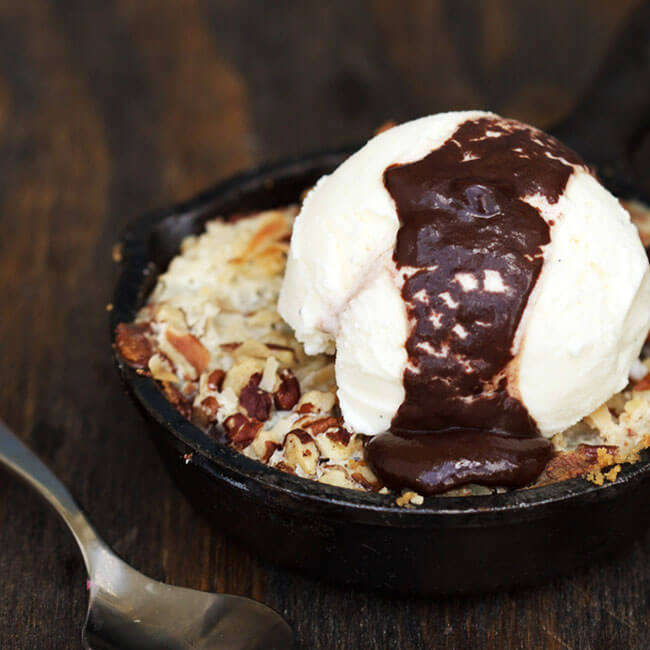 Total Time:
45 mins
Prep Time:

25 mins

Cook Time:

20 mins
Ingredients
One container of Blue Bunny Vanilla Bean ice cream
Cookie Bar
1 1/2 cup graham cracker crumbs
1 stick butter, softened
14-ounce container of sweetened condensed milk 2 cups semi-sweet chocolate chips
1 1/3 cups unsweetened shredded coconut
1 cup chopped pecans
Hot Fudge
1/2 cup semi-sweet chocolate chips
1/2 cup heavy cream
Instructions
Preheat your oven o 350 degree F. Grease a 13x9 pan with butter. In a food processor, combine one stick of softened butter and the graham cracker crumbs. Press this mixture into the bottom of the pan. Next, coat that layer with sweetened condensed milk. Sprinkle the chocolate chips, shredded coconut, and chopped pecans, and press them down.
Bake the coconutty cookie bars for 15 to 20 minutes, until the edges begin to brown. If you want thicker cookie bars, place the mixture in a square pan and increase the cooking time (about 5 minutes). Allow them to cool completely before cutting them into bars.
Make the hot fudge by combining the heavy cream and chocolate chips in a sauce pan over low heat until the chocolate has completely melted.
Place a large coconutty cookie bar in a larger cast-iron skillet or a small one in a small skillet. Whichever you choose, place the pan in the oven with the broiler turned to high for just a minute or two. The pan will be hot! Place a big scoop of ice cream over the top and drizzle with the hot fudge!
Featured Flavors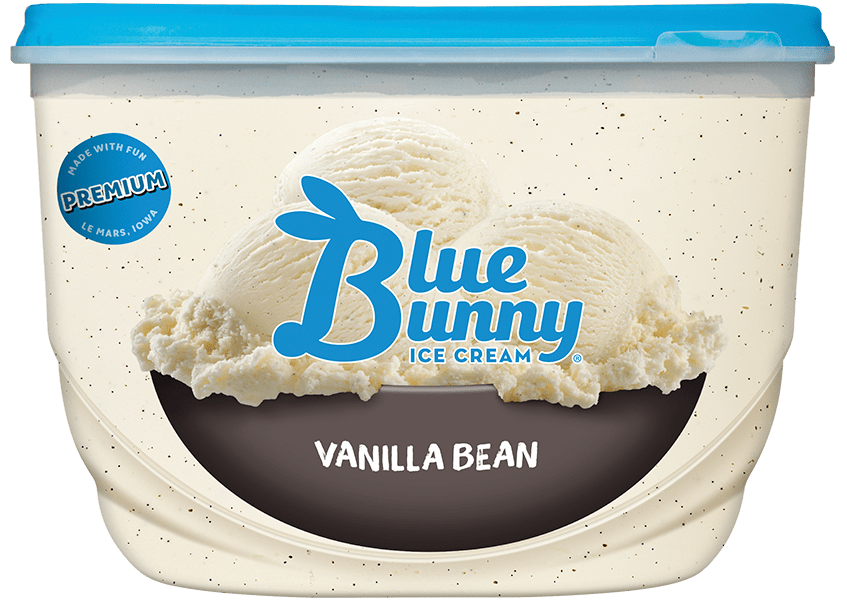 Premium vanilla bean ice cream.