Ultimate Ice Cream Pie
Total Time:
2 hours, 30 mins
Prep Time:

30 mins

Cook Time:

2 hours
Ingredients
Fudge Sauce:
2 ounces semi-sweet chocolate, chopped
2 ½ tablespoons butter
¼ cup plus 2 tablespoons white sugar
2 tablespoons unsweetened cocoa powder
2 tablespoons corn syrup
¼ cup plus 2 tablespoons water
1 teaspoon vanilla extract
Filing:
1 cup mini marshmallows
1 cup semi-sweet chocolate chips
3 cups Blue Bunny Vanilla ice cream, softened
3 tablespoons caramel ice cream topping
Instructions
To prepare the fudge sauce:
In a small saucepan, melt the chocolate and butter over low heat and stir until smooth.
Add the sugar, cocoa, corn syrup and water. Cook until the sugar dissolves.
Bring the mixture to a boil and cook on low heat, without stirring, until the mixture thickens, about 15 minutes.
Remove from the heat and stir in the vanilla. Set this aside to cool.
Oreo Crust:
Press the Oreo cookies into the bottom and up the sides of a 9" pie pan. Set aside.
Assembling the Pie:
In a medium-size bowl, mix together the marshmallows, chocolate chips and softened ice cream until completely combined.
Once the fudge sauce is lukewarm, pour this over the cookie crust. Then spoon the ice cream mixture over the fudge and smooth the top with a spoon.
Drizzle the top of the pie with caramel.
Cover the pie and freeze it for at least 2 hours.
Featured Flavors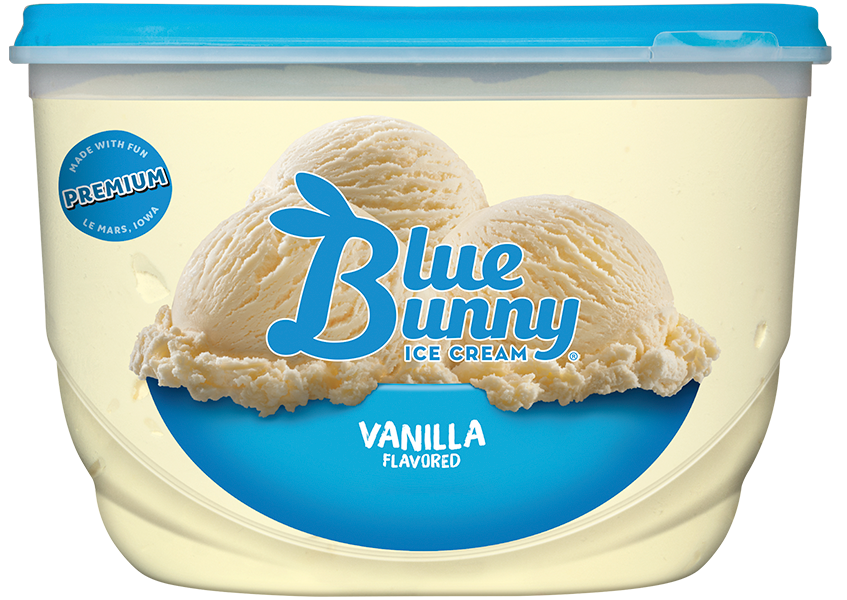 Vanilla flavored ice cream.