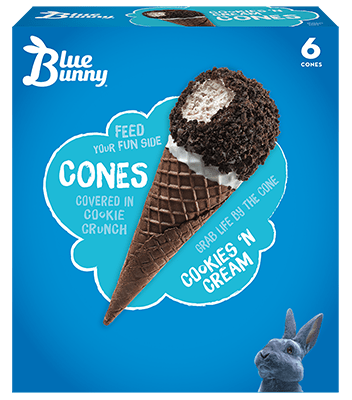 Cookies 'n Cream

Cones

Creamy cookies 'n cream frozen dairy dessert in a chocolate cone dipped in white confectinary coating topped with chocolate cookie pieces.

Sign up for emails. Get sweet deals.
Find This Flavor Near You
Running low on ice cream? Blu™ to the rescue! Just use our store locator below to find your nearest retailer, and restock your Blue Bunny stash in no time.
We were unable to find your location. Please enter it manually.
No Nutrition Information Available.