Load'd Cones®
Bring all the fun of the ice cream parlor to your home freezer with Load'd Cones, packed with ooey gooey swirls and mix-ins, from the whipped topping to the very tip of the cone.
Available in 5 Flavors
Enjoy your favorite flavors or try something new!
Where to Buy Blue Bunny
Soft Serve With A Twist
Looking for more fun treats and flavors to fill your freezer? Don't miss Twist Cones, a fun new twist on soft serve.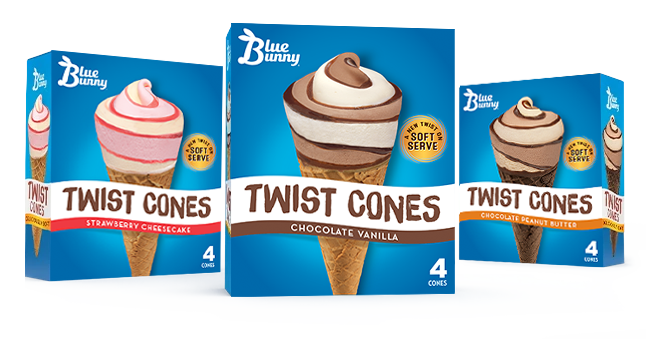 Get the Scoop on Load'd Cones
Sign Up